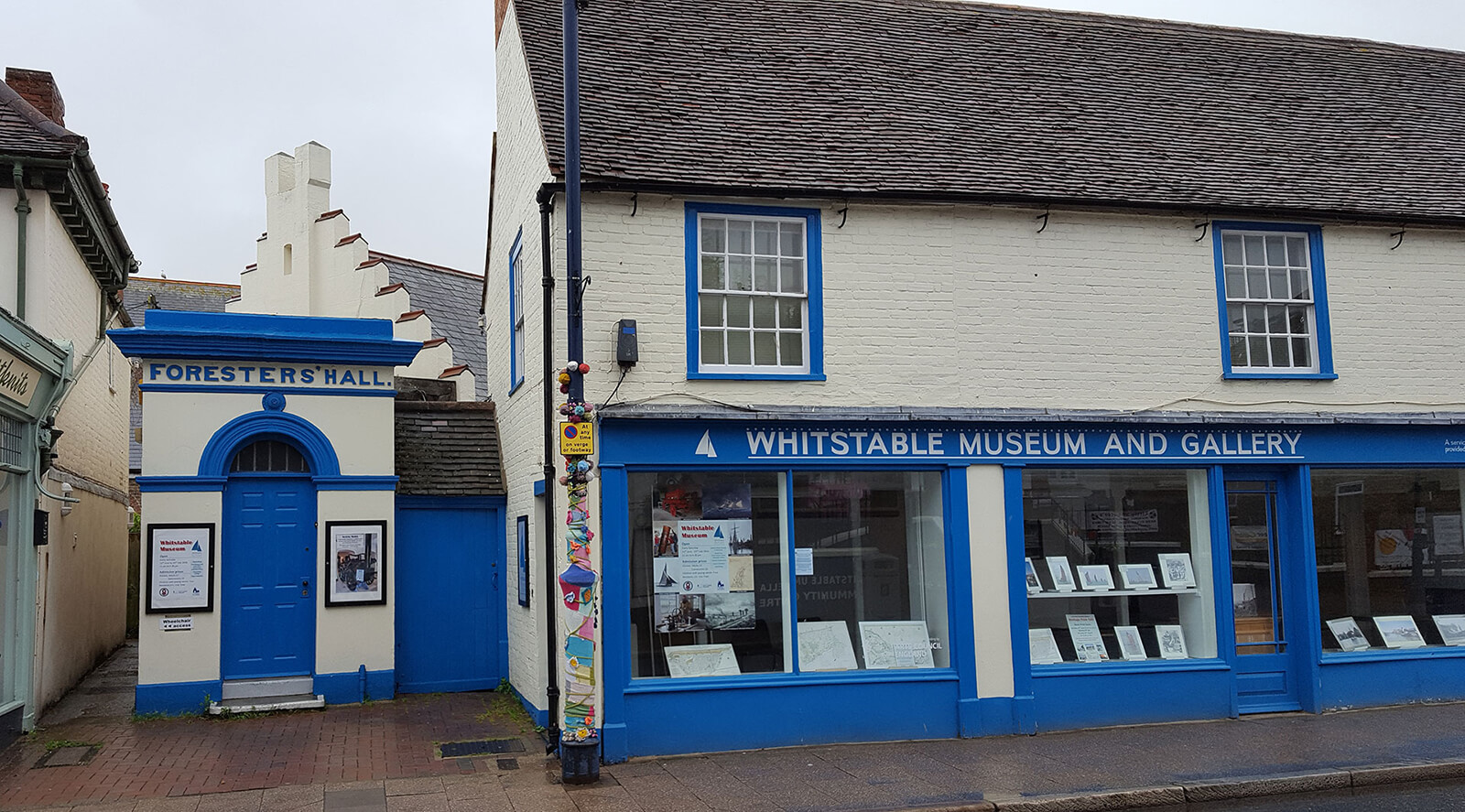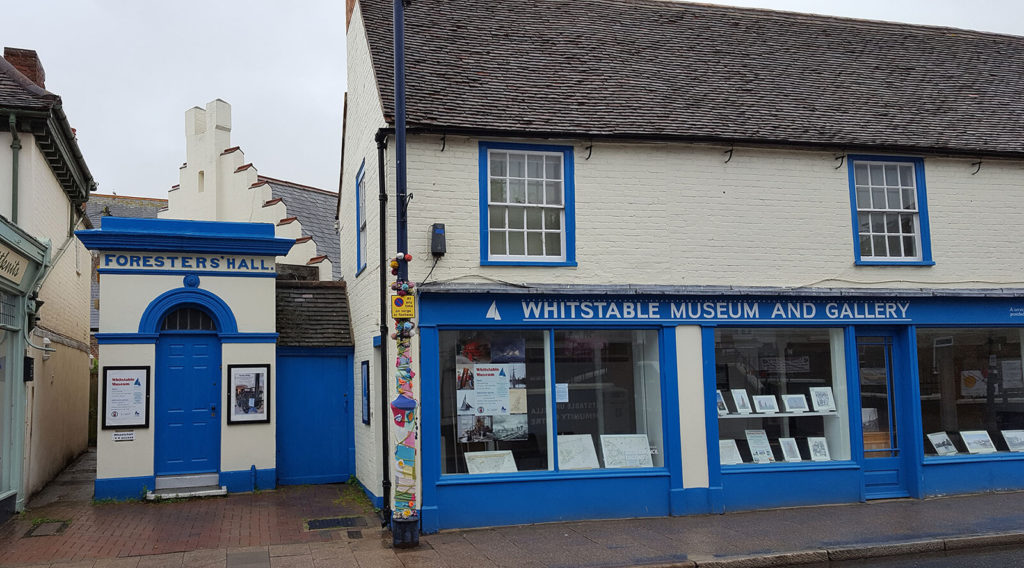 Please be aware that our normal opening times are subject to change and that, in accordance with Government guidelines, appropriate measures and controls are in place to safeguard visitors.
For up to date information please check Facebook – WhitstableMuseumCommunityGroup.
How much it will cost you
£3 for adults.
£2 concession for over 60's
£1 students
Free for children under 18 years (under 13 years must be accompanied by an adult).
Free for local residents (CT1 to CT6).
Special admission charges for groups on application.
There is one disabled parking bay immediately outside the Museum in Oxford Street.
Street level public parking (barrier, pay on exit) in Middle Wall Car Park CT5 1BJ, 150 metres walk to Museum
Charity car park at Whitstable Junior School 21A Oxford Street CT5 1DB at weekends and school holidays, 150 metres walk to Museum
There is a regular Stagecoach bus service which runs from Canterbury to Whitstable then onward to Herne Bay and visa-versa.
The bus from Canterbury stops at "St Alphege Church" and from Herne Bay at "The Library". Both bus stops are only 50 metres from the Museum walking back the way your bus came.
South Eastern trains run between London and Ramsgate stopping at Whitstable. But take care, you may need to change at Faversham because there is a fork line to Canterbury and onward to Dover.
Whitstable Station is about half a mile from the Museum (C on the Map). There is a taxi service at the station (down side).
Access and facilities at the Museum
The Museum and courtyard garden are on one floor level. However, the main entrance is up two low steps into Foresters' Hall at 5A Oxford Street.
The Museum welcomes people with special requirements. We will help where can but there are limitations with the layout of our old building. To help cater for individual needs please make contact with a member of the museum team either on arrival or preferably prior to arrival. We will make every effort to make your visit as safe, enjoyable and rewarding as possible.
Wheelchair access is at pavement level to one side of the main entrance.
There is one disabled parking bay immediately outside the Museum in Oxford Street.
At present we have no visitor toilets or baby changing facilities within the museum. However, there are Public Toilets in Skinners Alley, 50 metres walk from the Museum.
Our courtyard garden provides a sheltered and tranquil area for visitors to sit and relax.
We do not have any catering facilities at the Museum but you are welcome to picnic in the courtyard garden. There are also many coffee shops, pubs and restaurants within easy walking distance, please ask at reception for directions.
Alcoholic drinks and smoking in the Museum and courtyard garden are prohibited.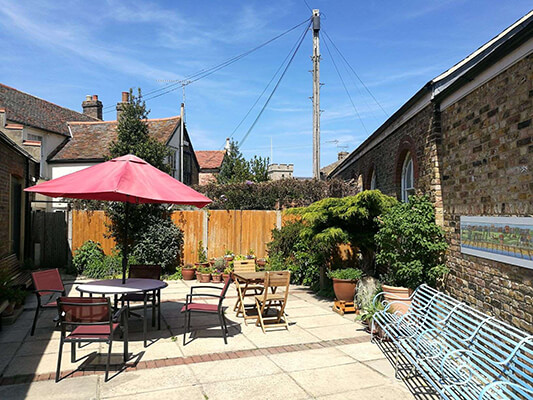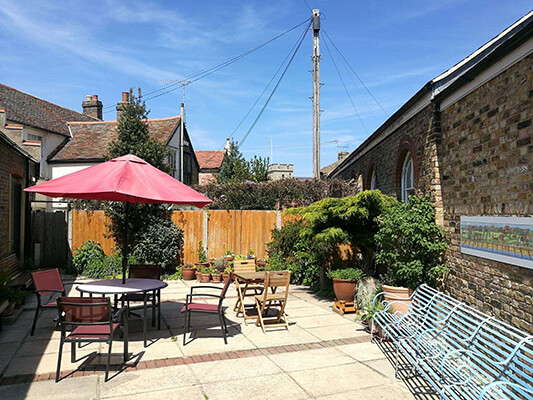 Special arrangements are necessary if you would like to bring a group of school children or students, or groups of individuals with special educational needs and/or disability -  click here for details.
Groups of around 30 adults can be accommodated during normal opening hours without prior appointment but it is advisable to give the Museum some notice to ensure that we have adequate resources to ensure your safety and enjoyment.
As an advance group booking you may also be eligible for a discount on the entrance fee.